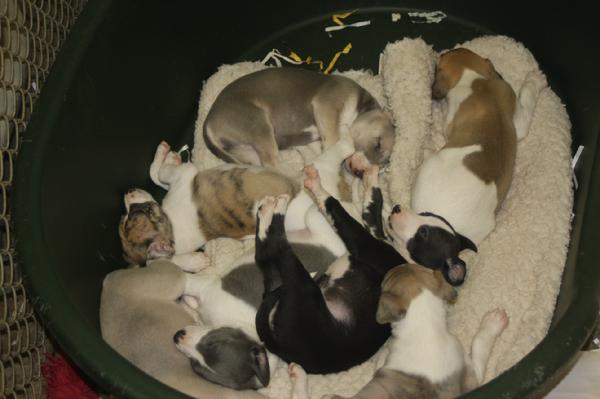 A pile of baby whippets
Feb,2,2015
We've got puppies!!!
A beautiful new whippet litter here at Laurel Chase farm.
Sired by the handsom Grand Champion Sportingfield's Beach Party .Mother is our lovely Grand Champion Laurel Chase As The Crow Flies.
We couldn't be happier. Six healthy puppies in assorted colors. A few pets should be available to approved homes.
Please contact us directly for more info on the puppies.
Laurel Chase Farm copyright 2009
All rights reserved